.magic-0{border-bottom-style:solid;border-bottom-color:#53647a;font-family:Roboto;font-size:24px;color:#53647a;font-style:normal;border-bottom-width:2px;padding-top:8px;padding-bottom:4px} .magic-1{margin-bottom:10px;line-height:0} .magic-2{width:750px;height:562.5px;overflow:hidden;margin-bottom:0} .magic-3{position:relative;left:0;top:0;width:750px;height:562.5px} .magic-4{margin-bottom:0} .magic-5{position:relative;width:100%} .magic-6{margin-bottom:10px;overflow:hidden} .magic-7{width:750px} .magic-8{overflow:hidden;width:247.33333333333334px;height:247.33333333333337px;margin-top:0;margin-bottom:0;margin-left:0;margin-right:0} .magic-9{margin-top:0;margin-left:0;width:247px;height:164px} .magic-10{overflow:hidden;width:247.33333333333334px;height:247.33333333333337px;margin-top:0;margin-bottom:0;margin-left:4px;margin-right:0} .magic-11{vertical-align:top} .magic-12{vertical-align:top;display:block;padding-right:4px;box-sizing:border-box;padding-left:4px} .magic-13{vertical-align:top;padding-bottom:4px;box-sizing:border-box;padding-top:4px} .magic-14{padding:0;margin:0;white-space:pre-wrap;font-size:14px} .magic-15{width:750px;border-collapse:collapse} .magic-16{min-height:18px;padding:5px 10px;width:726px;min-height:18px;box-sizing:content-box} .magic-17{text-align:left} .magic-18{background-color:#fff} .magic-20{display:none} .magic-21{min-height:18px;padding:5px 10px;width:65px;min-height:18px;box-sizing:content-box} .magic-22{min-height:18px;padding:5px 10px;width:87px;min-height:18px;box-sizing:content-box} .magic-23{min-height:18px;padding:5px 10px;width:63px;min-height:18px;box-sizing:content-box} .magic-24{min-height:18px;padding:5px 10px;width:75px;min-height:18px;box-sizing:content-box} .magic-25{min-height:18px;padding:5px 10px;width:129px;min-height:18px;box-sizing:content-box} .magic-26{min-height:18px;padding:5px 10px;width:145px;min-height:18px;box-sizing:content-box} .magic-27{min-height:18px;padding:5px 10px;width:38px;min-height:18px;box-sizing:content-box} .magic-28{min-height:18px;padding:5px 10px;width:144px;min-height:18px;box-sizing:content-box} .magic-29{overflow:hidden;width:373px;height:289.56035437430785px;margin-top:0;margin-bottom:0;margin-left:0;margin-right:0} .magic-30{margin-top:0;margin-left:0;width:373px;height:289.56035437430785px} .magic-31{overflow:hidden;width:373px;height:289px;margin-top:0;margin-bottom:0;margin-left:4px;margin-right:0} .magic-32{margin-top:0;margin-left:0;width:373px;height:337.6893333333333px} Product Description
Company Profile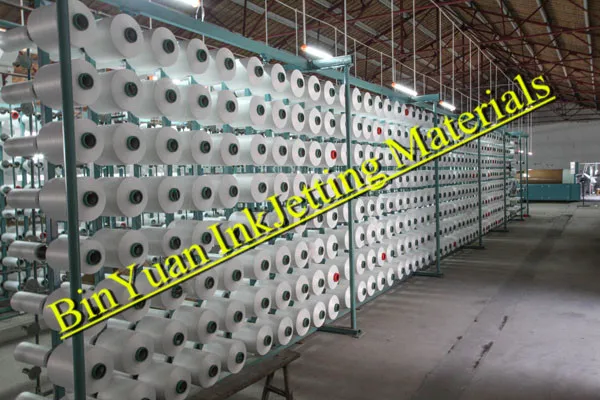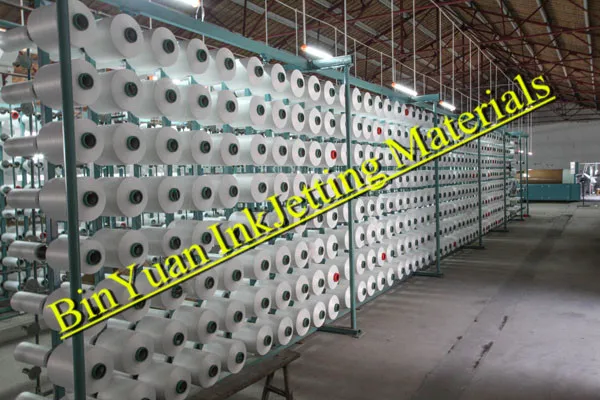 Established in year 2009,Wujiang Binyuan Textile Inkjetting materials Co., Ltde is a professional factory, engaged in manufacturing all kinds of outdoor and indoor media. In year 2017, in order to offer more professional service and expand products to customers, SuZhou New Visign New Material Co., Ltd. was established. We use brand Binyuan in China and use brand Visign overseas.
Our aim is to be your faithful and reliable partner in your business. We offer diverse products, stable quality, good service and competitive prices to our customers.
Our diverse products include Canvas (cotton canvas, polycotton canvas, polyester canvas), Mesh, Tarpaulin (laminated and coated) and other related products.
Welcome all friends all over the world to visit,our company and have a cooperation! Specification
| | | | | | | |
| --- | --- | --- | --- | --- | --- | --- |
| BY-CPM307 SPECIFICATION | | | | | | |
| ITEM | DESCRPT. | INK SUPPORT | WEIGHT | WIDTH" | BACKCOLOR | LENGTH (M) |
| BY-CPM 307 | MATT COTTON CANVAS | WATER/ECO-SOLVENT/ LATEX/UV | 380GSM | 24/36/42/ 44/50/60/ 72/98/130" | NATURE YELLOW / OPTIC WHITE | 18/30/40/50M |
PACKING: CARTONS / PALLETS FAQ Q1. Can I have a sample order for canvas?
A: Yes, we provide free sample, A4 or 0.61*2m.
Q2. What about the lead time?
A:Sample needs 1-2 days, mass production time needs 1-2 weeks for more than order quantity.
Q3. Do you have any MOQ limit for canvas order?
A: Low MOQ, 1 roll for sample checking is available.
Q4. How do you ship the goods and how long does it take to arrive?
A: We ship by DHL, TNT or UPS . It usually takes 3-5 days to arrive. Airline and sea shipping also optional.
Q5. How to proceed an order for canvas?
A: Firstly let us know your requirements or application.
Secondly We quote according to your requirements .
Thirdly customer confirms the samples and places deposit for formal order.
Fourthly We arrange the production.
Q6. Is it OK to custom my canvas size ?
A: Yes, we have factory that can meet your inquiry.
Q7: How to deal with the faulty?
A: We can make new product to you again.